Having your website hacked or infected by malware is probably one of the worst things that can happen to any website, and its every site owner worst nightmare. Website get infected by malware or malicious software all the time, the best way is to prevent it with a best WordPress malware removal plugin. If you see there is a problem with your site you install and activate a plugin to clean your sit.  However if you wait until your site is infected it can be too late to save your it.  Its always best to install a malware plugin when you build the site or any time you like, preferably before you get infected.   Its why they say prevention is better than cure.   Sometimes the cure can mean a complete rebuild of your site because its too far gone to guarantee you have cleaned it completely.
Therefore we have list a couple options that we use and fin them to be effective in keep the hackers at bay.  The one negative you will see is that you will suddenly get a lot of email telling you every time someone is trying to log into your site.  This may be annoying but trust us this is a good thing.  Because it means the plugin is working.  It just highlights that people are trying to hack your site and our servers all the time. You just don't see it but now you do.  This does get annoying so you can normally fix it by setting the plugin to only notify you when someone unauthorised DOES login.  That's when you need to know.   The strength of these plugins is that if you install them early they prevent people accessing your site and files.
Keeping your WordPress site and plugins up to date with regular updates plus a security plugin gives you the best chance to protect your site.
We have included some products that we use and recommend for your site security.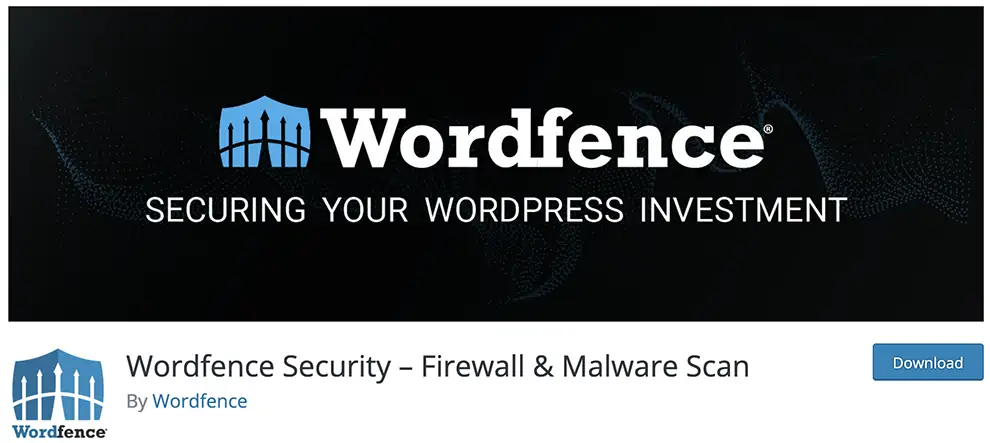 Wordfence includes a firewall and malware scanner that were built to protect WordPress. Wordfences major function is to prevent unauthorised logins.  This prevent most attacks because they simply can't get it.   However Wordfence also provides malware scanning to find any suspicious content in our web files
It is a free plugin but the a paid version is available to provide malware fixes and to block countries that you don't want access from.
An additional  feature now available is 2FA to provide an extra layer of security when trying to log in.  Wordfence is the most comprehensive WordPress security solution available. Malware scanner checks core files, themes and plugins for malware, bad URLs, backdoors, SEO spam, malicious redirects and code injections.

RSFirewall was originally built for Joomla sites and most of their products are geared to Joomla and worked very well in protecting sites and blocking countries.  However they now provide a firewall version for WordPress and it appears to work just as well as it did for Joomla.
RSFirewall is a paid plugin but if you order it from Hosting Australia  we can add it to your wordpress site for a discounted price.
2FA login and Country blocking comes standard with RSFirewall so only one low price to pay to have your site secured.