Australian Web Hosting
100% Australian
Owned & Operated
We guarantee no overseas call centres, no overseas support – 100% Australian owned and independently operated.
Domains
AU Domains from $17.90 Domains and Hosting now on sale!
Enter your domain below to check availability and place an instant order. Be up and running within 10 minutes!
$0 Web Hosting!
Web Hosting Sale NOW ON!
Get 3 Months FREE
Nothing to pay today!
Design
WordPress Website
Design
From under $600
Mobile friendly and fast.
Tom @ Chirnside Park
Small Business Client
"…sorted out with information provided in under 10mins. Real customer service given. Thank you @hostingaust"
Alan @ Cairns
Corporate Client
"…Hosting Australia took ownership of my current issue I was having with Crazy Domains and provided a solution, something Crazy wasn't able to do in over 18 months…"
Mel @ Bunbury
Sole Operator Client
"…in a word, BRILLIANT! These guys have restored my faith in Web Hosts! #HostingGeniuses #BestEver"
Adam @ Burnie
Small Business Client
"…I really like the personal touch I get from the Hosting Australia support team…"
Paige @ Newtown
Small Business Client
"You guys rock! Made the move from Shopify a few months back and have never looked back! Thankyou, thankyou, thankyou!
Paul @ Creswick
Small Business Client
"…Quick. Professional. Accurate…"
Hank @ Kogarah
Retail Outlet Client
"@hostingaustralia you guys truly know the value of customer service…"
Pete @ Nightcliff
SMB Client
"…always there for a quick response, just one of the reasons I've hosted here for years…"
Sandra @ Brisbane City
Corporate Client
"@hostingaustralia amazing service, great telephone manner, made me feel very comfortable and confident in their ability to resolve my IT problems…"
Mark @ Mackay
Home User
"…great assistance in solving an associated external issue of annoyance to me…"
Emma @ Auckland
Small Business Client
"…were able to explain, in a language so I could understand what I needed to do, and what help they were able to provide…"
Hayden @ Newtown
Hospitality Client
"@hostingaust incredibly patient and helpful. It was because of the professional, helpful and caring manner that I decided to transfer all of our websites to Hosting Australia. #hosting #thebest…"
Hannah @ Gisbourne
Small Business Client
"…made a phone call to ensure a matter could be resolved. Great to talk to a person and not just keyboard for resolution…"
Hosting Quick Start
Not sure which product to order? Just click the Let's Go button and we will set you up with our most popular hosting package, apply any current special offers and get you up and running in 10 minutes or less!
Hosting Sale Now On! Get 25% off!
Nothing to pay today.
Hosting Sale Now On! Get 25% off!
Nothing to pay today.
Why Choose Hosting Australia?
All Australian Support
No overseas call centres, or hard to understand trainees. All our staff have many years experience in the web hosting game and will help you out with any hosting query, quickly and without fuss.
Independently owned
Unlike most "Australian" web hosts, we are independently owned, with no overseas parent company – meaning we will always be based right here in Australia.
Fast, Modern servers
With a constant server rollover and upgrade plan in place, all our web servers are new, fast and reliable. Meaning your site is up and online when you need it to be.
Firewall & Malware Scans
With complex firewall systems, constant rolling malware and virus scans and secure hardware, your website and emails are in good hands!
All Australian Hardware
All Hosting Australia servers are based in a state of the art, secure data centre – ensuring your emails, website and associated services are always kept in Australia.
Amazing Customer Service
Our experienced and friendly team are ready to assist you with any hosting query you have. All our staff have many years of experience & our goal is help your business succeed.
Off server backups
All our hosting packages include secure, off server, archived backups – so if you need to recover data from last week or even last month, you can rest assured that its available!
Web Design Services
Not only do we offer hosting – but we also offer web design services! Making Hosting Australia your one stop shop when it comes to all things web hosting!

Small Business Hosting & Business Hosting Experts
Need Quality Business Hosting?
Your business email and website are vital – so why host with an overseas Hosting Provider – when you can have it hosted by the Small Business Web Hosting Experts at Hosting Australia.
The success of your business is key to our success – We will offer you fast, reliable hosting services backed by an experienced web and email hosting support team. You are in good hands with Hosting Australia.
Host your website in australia
Hosting Australia.
The Original. The Best.
Many of our long time clients know that the "Hosting Australia" brand was established over a decade ago.
Hosting Australia prides itself on being one of the last major Australian web hosting companies that is 100% Australian owned and operated.
So if you have had your website and/or support moved out of Australia, you are sick and tired of dealing with international call centres and you wish to stay with a 100% Australian company please contact us and we will be happy to help you!
Let us restore your faith in
Web Hosting Companies.
Our number is 1300 761 930.
Good old fashioned customer service.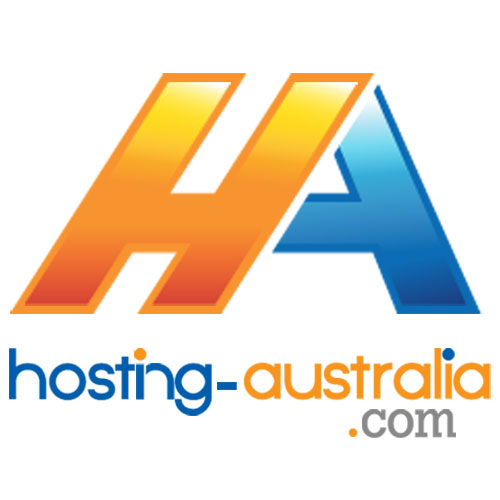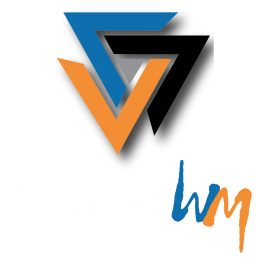 FusionWM
The future of Web Hosting is here today.
Fully managed website hosting. One Fee. All Inclusive. No Headaches.
Fusion is a Game Changer – one monthly fee and all your website costs are covered. Including design changes, updates and amendments. Avoid bill shock and ensure you can budget your online presence simply and easily. Fusion is ideal for Small Business Web Hosting – leaving you free to get on with running your operations.
Need help moving your site?
Our migration team can assist with moving your email and/or website to Hosting Australia and in most cases, this is free of charge!
Migration Information Request
A complete range of
hosting & related products
If you need help with any of our products or planning your new services please call us on 1300 761 930.
Whether it is shared hosting on Windows or Linux using CPanel / Plesk or on your very own virtual private server we can provide a hosting service to suit you.
Secure your customer transactions and improve your Google rankings by complying with SSL requirements, with our range of secure SSL certificates.
We not only offer domain name registration and renewals but we can help you recover information on lost domains or host nameserver records for you.
Get the power of Microsoft Exchange, shared calendars and mailboxes and more without relying on the below average service from Microsoft 365 products.
Get your website built or updated by the Australian WordPress experts – from under $600 and with a whole range of options to get your business online!
Secure your mailbox against viruses, spam and malware attacks with an off server mail filtering service from Hosting Australia. Safe, efficient and secure.
Latest Hosting News
Below you can find the latest industry news and information from Hosting Australia and the Hosting Industry in general.
From web hosting tips and tricks to WordPress advice and information and everything in between.
Free $50 Credit
Want a $50 credit on your account?
Simply sign up for a new cPanel or Windows Hosting service and you will earn a $50 credit on your account. This credit can be used to purchase additional services or products, pay for your recurring hosting fees or even put towards design projects you engage Hosting Australia to assist you with.
To get started, complete the form below and you will be then redirected to the order page to complete the process - please note, credits are only applied once you have completed the check out process.
IMPORTANT - Be sure to enter the same domain name below, that you ordered your hosting service for!
NOTE: Offer not valid in conjunction with any other Hosting Australia promotional offer. Order must consist of one of the following hosting package: "Standard Plesk", "Business Plesk", "Core", "Core Plus", "Prime" or "Ultimate". Offer not valid with "Start Up" hosting package. Available to new clients only.