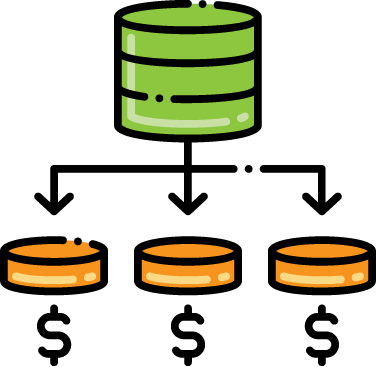 Australian Reseller Hosting
Empowering Your Business with Top-Tier Australian Reseller Hosting.
Fast, Secure, and Reliable Solutions for Success!
Experience unparalleled reliability with our Australian reseller hosting, designed to empower your business with fast, secure, and efficient solutions.
Hosting Australia will work with you, to ensure you reseller services are a success.
100% Australian Reseller Hosting
Backed by our all Australian Support Team – we are here to help you succeed.
In the world of reseller web hosting, the stakes are high. As a middleman between the main hosting provider and the end clients, resellers carry a unique burden of ensuring smooth service delivery. When we talk about the importance of top-notch support in this domain, it's not just about addressing basic needs; it's about cementing trust, reliability, and efficiency.
Here's why excellent support is paramount in reseller web hosting:
Responsibility Chain
Resellers act as the bridge between Hosting Australia and the resellers individual businesses or clients. If there's a hiccup, resellers are the first point of contact. Without solid support from the primary host, aka Hosting Australia, resellers are left in the challenging position of managing client frustrations and technical issues simultaneously.
Hosting Australia will always be ready to assist you and clients.
Branding and Reputation
In the reseller model, the end client often interacts directly with the reseller and not the main hosting provider. Thus, if there's a service interruption or problem, it's the reseller's brand that's on the line. Hosting Australia's Top-tier support ensures that our reseller clients can maintain their reputation and brand integrity, at all times.
Customization and Configuration
Reseller web hosting often involves tailored packages, unique configurations, and white-label solutions to cater to specific client needs. When issues arise in such customized environments, swift and knowledgeable support is crucial.
Hosting Australia's whitelabel solutions offer you full control over your brand, whilst still offering top tier support and advice.
Multiple Clients, Varied Needs
Hosting Australia Reseller clients often cater to a broad spectrum of clients, from personal bloggers to SMEs. Each client category has its unique set of demands. Good support ensures that resellers can meet the varied and sometimes immediate requirements of these diverse clients without hitches.
Knowledge Transfer
Resellers may not always have deep technical knowledge about every aspect of hosting. Having access to Hosting Australia's expert support team, means they can receive guidance, advice, and training, ensuring that they can, in turn, offer informed assistance to their clients.
Scaling and Expansion
As resellers acquire more clients and those clients grow, their hosting needs evolve. Strong support from Hosting Australia ensures that resellers can scale their offerings efficiently, without causing disruptions or delays to their services or end users.
Australian Reseller Hosting Sale Now On!
Get 40%* off all Reseller Plans
*Discount applies for first 6 months. New client accounts only. Standard T's&C's apply.
__________
$19.90
per month
____________
Off Server Backups
Included
Malware Scanning
Included
Account Manager
Australian based
Free, Instant Setup
Online in seconds
Whitelabel
Add your branding
SSH Access to cPanel Accounts
Firewall Management (Block/Unblock)
Access to JetBackup Dashboard
Per unit billing when quota exceeded*
____________
$59.90
per month
____________
Off Server Backups
Included
Malware Scanning
Included
Account Manager
Australian based
Free, Instant Setup
Online in seconds
Whitelabel
Add your branding
Firewall Tools
Block/Unblock
SSH Access
For client cPanels
Access to JetBackup Dashboard
Per unit billing when quota exceeded*
____________
$99.90
per month
____________
Off Server Backups
Included
Malware Scanning
Included
Account Manager
Australian based
Free, Instant Setup
Online in seconds
Whitelabel
Add your branding
Firewall Tools
Block/Unblock
SSH Access
For client cPanels
JetBackup Tools
Powerful backup tool
Access to JetBackup Dashboard
____________
$159.90
per month
____________
100 Accounts
cPanel Users
Off Server Backups
Included
Malware Scanning
Included
Account Manager
Australian based
Free, Instant Setup
Online in seconds
Whitelabel
Add your branding
Firewall Tools
Block/Unblock
SSH Access
For client cPanels
JetBackup Tools
Powerful backup tool
Metric Billing
Upgrade when ready