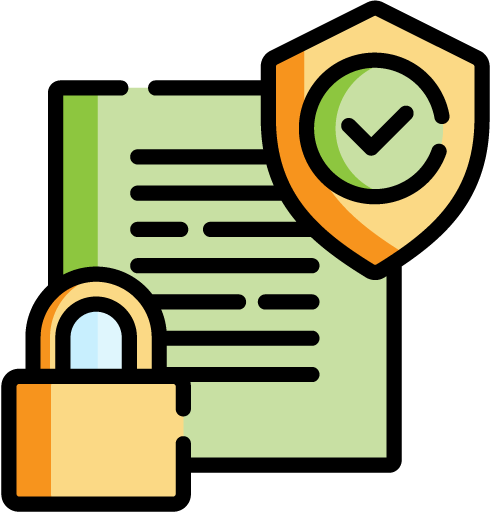 Hosting Australia Policies, Terms and Conditions
Hosting Australia provides web hosting to clients worldwide, and we have a responsibility to protect each client and to provide the best services available. All clients of Hosting Australia are subject to the following terms of service.
Table of Contents
---
1. Indemnification Policy
You agree to use all Hosting Australia services and facilities at your own risk. Hosting Australia specifically disclaims all warranties of merchantability and fitness for a particular purpose. In no event shall Hosting Australia be liable for any loss, or loss of data, or other commercial damage, including but not limited to special, incidental, consequential or other damages. Customer agrees that it shall defend, indemnify, save and hold Hosting Australia harmless from any and all demands, liabilities, losses, costs and claims, including reasonable attorney's fees asserted against Hosting Australia, its agents, its customers, officers and employees, that may arise or result from any service provided or performed or agreed to be performed or any product sold by customer, it's agents, employees or assigns. Customer agrees to defend, indemnify and hold harmless Hosting Australia against liabilities arising out of Any injury to person or property caused by any products sold or otherwise distributed in connection with Hosting Australia's server.
Hosting Australia reserves the right to intervene with any of the sites hosted on its servers in the interest of its customers. Any material supplied by customer infringing or allegedly infringing on the proprietary rights of a third party Copyright infringement any defective products sold to customer from Hosting Australia's server. Hosting Australia shall be the sole judge of what violates this Policy.
---
2. Billing
All billing and invoicing is handled via our automated billing system. Invoices will be automatically issued to your primary account contact, and copied in to any secondary contacts who have been opted in for invoicing emails. Please ensure all these email addresses are up to date and accurate. We also strongly suggest adding the hosting-australia.com domain to your safe senders list.
Hosting Australia accept no responsibility for accounts that are effected by inaccurate or out of date email contacts. Payment cycles for recurring products are monthly, 12 monthly, 24 monthly or 36 monthly depending upon the plan.
Monthly accounts are issued 14 days prior to the due date.
12 Monthl or longer accounts will be issued 28 days prior to the due date
Project or design invoice payment terms will be at the discretion of your account manager, but are generally 7 day terms.
We accept Visa, Master Card and Bank Transfer*
* Please note: Bank Transfer is accepted for 12 month billing cycles or longer and for larger invoices only. Payments made by bank transfer will take between 3-5 business days, due to bank and internal processing times. Clients should be aware of these processing times when paying via bank transfer, to avoid delays in services.
Clients are encouraged to pay by credit card as it is the easiest way to handle payment at this time, and prevents issues with late payment fees and/or terminated accounts. Their are no contract periods but for each successive period, your contract is automatically renewed unless we are notified otherwise.
Hosting Australia will always attempt to honor payment/billing terms and conditions of clients from existing companies that have merged with Hosting Australia. However, this may not always be possible and our afore mentioned payment terms will apply in most cases.
Payment terms are subject to change, at the discretion of Hosting Australia Management. Amendment to prices will only occur outside of the informal contract dates, which is implied by the length of the billing cycle entered into by the client upon sign up.
---
3. Automated Payments
Clients that have opted for Credit Card payment and have a valid stored card added via our Client Area or over the phone will able to use our automated payment system. In this case, you will be sent a notice of the Invoice being generated either 14 days(For monthly invoices) or 30 days(For domains or annual invoices) prior to the due date. This invoice notice will advise of the fact you have opted for a Credit Card payment, and advise of the details of the card payment will be taken from.
The payment will then be automatically taken on the Due Date of the invoice, via your nominated card and you will be sent a copy of the paid invoice for your records.
NOTE: Please ensure your contact email is current and correct. Hosting Australia will accept no responsibility for payments taken automatically from cards, when email notices have been issued to an invalid or out of date address. Hosting Australia adheres to online credit card payment regulations, to support this our billing system tracks a number of details including IP Addresses, dates, times and history of notification email history.
---
4. Late Payments
Disclaimer: Hosting Australia reserves the right to vary all terms below and take further action on over due accounts.
NOTE: Reseller accounts are also bound by these terms and conditions.
All accounts are billed according to the dates they were first activated on.
Invoices that go past 14 days overdue,  may have automatic service restrictions placed by our billing platform unless other arrangements have been made. If there are multiple services on an account, Hosting Australia reserves the right to restrict all/any services if any one invoice is past 14 days overdue. Please note, if you are paying via bank transfer, restrictions will not automatically be lifted until payment has been cleared into the nominated HA Bank Account. This can take up to 48 hours to occur. Payment notification notices are not accepted as proof of payment.
Restricted sites may be charged a reactivation fee of $7.50. Reactivation fees are charged to cover the server overheads and time spent managing and recovering restricted accounts.
If an account is restricted due to late payment, the account must be paid in full for restrictions to be lifted. This includes any additional fees that may have applied. Be sure to check the invoice total, before making a payment on a late invoice, to ensure you are paying the correct amount.
(See further information under Limitation of Liability regarding restricted sites)
Credit Card payments will result in immediate removal of any restrictions.
If invoices remain unpaid for longer than 30 days, your account may be terminated, see below for further information.
---
5. Service Termination
Hosting Australia reserves the right to terminate hosting services if a site is in breach of any of the policies outlined in this document. This includes, but is not limited to:
Invoices past 30 days overdue, with no prior arrangements made.
Sites that contain malware or damaging scripts.
Sites or email accounts that are spamming.
Sites containing illegal content.
If a site is terminated, in some cases a restoration may be possible providing a backup is available. However any costs and fees including past due invoices or backup restoration fees, will need to be paid in full prior to any restoration being performed.
---
6. Domains and Late Payments
As detailed in the Late Payment section above, all payments on domains must be made in full and processed before a domain renewal will be processed. As per Hosting Australia's Limitation of Liability, Hosting Australia are not held responsible for any loss of service or domain registrations lapsing due to overdue or unpaid invoices.
Adequate time is provided to make payment on a domain, as well as additional time for overlooked or missed payments, which will trigger payment reminders.
Payment is the sole responsibility of the account holder.
---
7. Reseller Accounts – Late Payments
Wholesale and reseller accounts may operate on different overdue action paths or late fee policies as defined above, depending on the size and type of account. Please contact your Account Manager for details.
Should a reseller service reach an overdue period of 60 days or more, Hosting Australia will attempt to contact the reseller by all available avenues to obtain a payment.
Should the account continue to remain overdue, Hosting Australia reserves to the right to contact all customers under the reseller partition and advise them of the situation. Hosting Australia may either take the accounts over as direct retail clients of Hosting Australia or advise and assist the client in moving to a provider of their choice, including providing access to their hosting services – once verification has been completed.
Hosting Australia shall not be held liable resulting for any lost income should this occur due to unpaid invoices or for any other reasons as defined on this page.
Late Payment fees on reseller accounts will be either Tier 1 – 3.5% or Tier 2 – 7.5%. Late fees on reseller accounts are applied one day following the invoice due date – please note, bank processing times are not taken into account when late fees are being applied.
---
8. Reseller Accounts – Change Of Ownership for Client Accounts
Should a client of a reseller contact Hosting Australia, and request a change of ownership, from the resellers management to their own account, Hosting Australia will only process the request under the below conditions*:
Client has been unable to gain support from or contact reseller in question.
Reseller has overdue accounts with Hosting Australia exceeding 90 days.
If either of the above conditions are met, Hosting Australia will follow the below procedures:
Attempt to contact said reseller at least 3 times via ticket and 3 times via phone.
Wait at least 7 days from initial request and first attempt to contact reseller.
Give reseller final notice in writing on the day the account will be moved.
Once the above has been achieved, Hosting Australia will set up a new retail hosting account, using details as directed by the client, then move the hosting service from the reseller hosting partition and into this new account, giving ownership to the client.
Hosting Australia will not be held liable for any outstanding monies should no response be made from reseller following attempts to make contact as outlined above.  Hosting Australia will always make a legitimate attempt to contact a reseller before making any changes and will only process a change of ownership should all avenues be exhausted.
* If both the reseller and client agree verbally and a break down of relationship has occurred, Hosting Australia will move a site upon request, without carrying out the above procedures.
---
9. Reseller Accounts – Wholesale Pricing
Resellers with Wholesale pricing activated will be eligible for discounts based on the volume of monthly invoices.  The percentage discount applicable for each tier is outlined on the reseller pricing page.
Monthly sales exclude design charges, domain renewals and the actual reseller account costs.  It does include: SPAMProtect, SiteLock, SSL Certificates, Hosted Exchange and Dedicated CMS Hosting.
Hosting Australia reserves the right to alter or withdraw wholesale pricing at anytime.
All other standard Ts&Cs apply, unless specificed otherwise above or on the wholesale pricing page.
---
9. Reseller Accounts – Excess Usage
All reseller accounts are able to upgraded at the end of each billing period. Accounts that are over their allocated usage for either Disk Space or cPanel accounts, will be charged the below excess usage fees:
Disk Space:
$1.00AUD / GB (Above base allowance)
cPanel Accounts:
0-4 above included allowance – $2.00AUD per account
5-20 above included allowance – $1.50AUD per account
20+ above included allowance – $1.00AUD per account
Excess usage w1ill be appled at the end of each monthly billing period.
---
10. Charge Types
Your annual or monthly hosting package includes standard support and assistance.  This includes items such as setting up your email clients(Normal user environment), troubleshooting server based issues or mail flow problems, advice on the use of Hosting Australia products. and other such tasks. You can find more information regarding that HERE.
Some tasks will also incur a charge, and these are generally broken up into two types:
– Website Design or Support
– Hosting and Related Products.
Website Design or Support charges are for items related directly to your website and work carried out within the site. These are generally in addition to your monthly or Annual Hosting fees. For example, a new Website Build or modifying the contact details on your website.
These charges also cover additional support directly related to faults being caused by your onsite computer software or equipment.  Clients who have created non-standard hosting or email environments, for example custom on-server DNS settings, advanced CRON jobs, externally handled mail (MX) services, externally handled hosting/website services, off-server DNS zones or a number of other advanced configuration may also incur charges related to troubleshooting and support of these issues.
Hosting Australia Support staff will attempt to advise when the above charges may apply, in the case where support staff omit advising the client, charges will be applied according to the the descriptions provided on the Support Rates & Descriptions page, as linked at the bottom of this section.
Issues relating directly to our server are generally covered by the recurring hosting fees you pay for your services, and are generally referred to as Server Based Support. You will also find additional information regarding this via the linked article at the bottom of this section.
Hosting and Related Products include such things as your recurring domain renewals, ongoing hosting fees, SSL Certificates, SPAM Protect and other web hosting related products. More information on these products can be found under the various menu items on our website.
Note: In the case of site hacking or malware…our support team may need to carry out unapproved work on your site, or restrict your services to preserve server integrity. In these cases, efforts will be made to contact you, but if we are not successful, work may be carried out and charges invoiced as necessary to protect the server and services.
You can find further details on the different types of charges and various examples, as well as additional information on the above mentioned policies on the Support Rates and Descriptions Knowledgebase Article found HERE.
---
11. Refunds
Under normal operating procedures, Hosting Australia does not offer refunds on any Hosting, Domain or related services. There may be exceptions to this rule for promotional purposes or for Web Hosting new product sign ups eg our 30 Day Satisfaction Guarantee. If this is the case, this will be clearly outlined in the product description.
Other hosting products may be eligible for refunds in certain circumstances if within 7 days of the payment being made. These products will have these conditions and criteria outlined in the product description.
Domains, SSL Certificates, Spam Protection and Premium Malware Scanning products (such as SiteLock or Symantec Secure Site) are not eligible for refunds under any circumstances once the order or renewal has been processed. This is due to out of pocket/3rd party expenses incurred by Hosting Australia to renew such services.
All refunds will be subject to a processing fee amounting to 9.5% of the invoice total or $5, whichever is greater. This will be deducted from the refunded amount.
---
12. Design – Quotes
In addition to the above terms, when you accept a design quotation with Hosting Australia, we request a 40% start up payment, with the balance due on completion of the project. In some cases, your account manager may choose to adjust this fee.
NOTE – Once work has commenced, this amount is non refundable. This is normally with 24 hours of the payment being received.
Services will not be fully made active until the invoice ais paid in full, unless prior arrangements are made.
In the event you wish to cancel the project prior to completion, for whatever reason, the 40% start up fee is non refundable. Any other costs or work completed on the project up until the point of cancellation, will also be invoiced at this point. Once these amounts are paid, you will be given access to any applicable products and/or services, to do with as you wish.
---
13. Design – Process
During the build process, our design team will discuss the function, style and layout of your website or project. You are welcome to provide as much or as little input as you desire.
You will also be given several opportunities to review and modify the site during the design phase. Our quotations allow for minor amendments to the site, providing it doesn't require a large structural rebuild or modification.
Please note, should you choose to waive the the opportunity to have input into the site build, and have Hosting Australia design a site on your behalf, eg you do not wish to assist with the style and layout of the site, the above mentioned modifications may incur further costs.
We suggest to all clients that you provide input during the design process, so the end product is suitable to your purpose and tastes, but we do understand that some clients do not have the time to do so and as such, our design process makes allowances for time short clients.
---
14. Acceptable Use Policy
All services provided by Hosting Australia may be used for lawful purposes only. Transmission, storage, or presentation of any information, data or material in violation of any Federal, State or City law is prohibited. This includes, but is not limited to: copyrighted material, material we judge to be threatening or obscene, or material protected by trade secret and other statute. The subscriber agrees to indemnify and hold harmless Hosting Australia and its employees from any claims resulting from the use of the service which damages the subscriber or any other party. Our acceptable use policy is actively and strictly enforced. Offending content will be removed from servers.  Users may also be restricted from using our network, usually as soon as they are discovered, although we will always inform you when and why any action has been taken. Pornography is prohibited on all Hosting Australia servers. This includes sites that include sexually explicit or hardcore images and/or advertising.
Subscriber acknowledges that the service provided is of such a nature that service can be interrupted for many reasons other than the negligence of the company and that damages resulting from any interruption of service are difficult to ascertain. Therefore, subscriber agrees that the company shall not be liable for any damages arising from such causes beyond the direct and exclusive control of the company.
Subscriber further acknowledges that the company's liability for its own negligence may not in any event exceed an amount equivalent to charges payable by subscriber for services during the period damages occurred. In no event shall the company be liable for any special or consequential damages, loss or injury.
Illegality In any form, including but not limited to the unauthorised distribution or copying of copyrighted software or other data, harassment, fraud, trafficking in obscene material. Undesirable Content Certain types of content are not allowed on our network. We do not host adult content of any description on our shared servers. Content relating to Hacking, Cracking, Warez and IRC is not allowed. Software, audio and video downloads may only be hosted if you are the writer and copyright owner of the resources or you have a right to distribute the materials. Accounts restricted or terminated due to content or AUP violation are not refunded under any circumstances.
---
15. Fair Use Policy
Hosting Australia offers Unlimited Bandwidth on some Hosting Packages.  This essentially means that no limits are applied to your bandwidth usage, however a precautionary cap or ceiling is set on all accounts, to prevent malware or hacking scripts exploiting the server.  Providing your webhosting and email usage is deemed to be within a fair and reasonable limit for the type of site and package you are on and that it doesn't effect server resources.
Should your accounts bandwidth usage reach a stage that is deemed to have surpassed a fair and reasonable level, Hosting Australia administrators will contact you to discuss the situation and what options are available.
---
16. Bulk Email Policy
Hosting Australia's shared servers do not permit the sending of bulk email campaigns, for example mailing lists.  A common sense policy applies to what constitutes a bulk mail out, decided upon by our server admin team. As a guide, anything above 250 emails sent in a 5 minute period, with the same content in each email will be detected and blocked by server monitoring software and reviewed by Hosting Australia Staff.  If you do wish to send bulk email please Contact Hosting Australia or use an alternative platform, such as Mail Chimp or Active Campaign.
---
17. Malware, Compromised Sites & Banned Scripts
The following scripts are banned from use on our servers and may not be uploaded or run. Reasons for banning them include adverse effects on server load, invitations to hackers/spammers/criminal activity, etc.
IRC egg drops
Proxy servers
Mail bombers
Anonymous mailers
IP spoofers
Port scanners
Hivemail
Telnet or SSH Access Scripts
nph-proxy (and other scripts what operates like proxy)
UBB (Ultimate Bulletin Board, all versions)
lstmrge.cgi
phpShell
FormMail.cgi
FormMail.pl from Matt's Script Archive.
Sites that are detected to be using any of the above scripts, infected with Malware or in someway compromised, will be immediately suspended, and in some cases further work may be required by our staff.
In the event you cannot be contacted regarding this work, Hosting Australia reserves the right to take further action and carry out work on your site to preserve server integrity. Charges may apply for this work.
---
19. Server Backups
Hosting Australia servers maintain secure off server backups. These are kept according to an archive schedule, so that in the event of a unrecoverable server issue, Hosting Australia Administrators are able to roll back to a particular date to restore services.
As part of this process, Hosting Australia has made backups available for customer use. Access to the backup is via Hosting Australia's support team only. Further information regarding the costs of restoration and the backup cycles are available in our Knowledgebase.
As outlined in the Limitation of Liability section below, Hosting Australia does not accept liability should these backups fail and/or not be available for restoration of sites or data at any given time. HA advises that the suitability and accuracy of the data used in rollbacks is limited to the time date the disaster recovery backup was taken.
Customers accept that the responsibility of ensuring data integrity, safety and backup lies entirely with the website owner. Customer backups are not permitted to be stored on the server due to the impact and risk of those backups being lost in server failure. Customers must ensure that they maintain suitable backups of their data offsite.
---
20. Server Uptime
Hosting Australia guarantees 99.9% uptime of all services, including email and hosting. In the event we do not achieve these targets, partial or whole refunds or account credits may be applicable. These will be at the discretion of Hosting Australia management. The uptime guarantee only applies to Retail accounts and some resller/wholesale services. The guarantee does not apply to sub-clients/end-users of reseller or wholesale services.
NOTE – Please see our Limitation of Liability disclaimer below.
---
21. Server Software Upgrades
From time to time, our Server Administration team may be required to update server software, for example pHp or SQL versions. This is done to maintain server security, performance and stability. Our server team will always carefully assess these upgrades, and choose a version that is stable and secure. This may not always be the latest version, as new releases quite often need to have patches and updates applied.
In some cases, and in particular on older or out of dates sites, this may cause compatibility issues. Hosting Australia is happy to assist you to work through these issues, but design charges may apply if there is a requirement to rewrite or update code in your website. This will be assessed on a case by case basis.
Our server also operates a cloud based operating system, which allows you to upgrade or downgrade certain software versions via your cPanel. (Note, a small charge does apply for this feature)
Generally, we will give adequate notice to clients of upgrades, however, should a security issue develop that is deemed server critical, some upgrades may be performed with as little as 4 hours notice. In this case, our server and support teams will always work with you to resolve any site compatibility issues.
---
22. Limitation of Liability
Hosting Australia shall not be responsible for any claimed damages, including incidental and consequential damages, which may arise from Hosting Australia servers going off-line or being unavailable for any reason whatsoever. Furthermore, Hosting Australia shall not be responsible for any claimed damages, including incidental or consequential damages, resulting from the corruption or deletion of any web site from one of Hosting Australia servers. All damages shall be limited to the immediate termination of service.
Hosting Australia will not be responsible for any disruption to services (Web or email) due to, but not limited to the below reasons:
Compromised website files
Compromised email accounts
Late Payment of Invoices
Breaches of our Acceptable Use Policy (as outlined above)
Use of Banned Scripts (as outlined above)
Email deliverbility issues
Site Suspension
Service Restrictions
---
23. Disclaimer
Hosting Australia cannot be held liable for system downtime, crashes, or data loss. We cannot be held liable for any predicted estimate of profits in which a client would have gained if their site was functioning. Certain services provided by Hosting Australia are resold. Thus, certain equipment, routing, software, and programming used by Hosting Australia are not directly owned or written by Hosting Australia. Moreover, Hosting Australia holds no responsibility for the use of our clients accounts. If any terms or conditions are failed to be followed, the account in question will be automatically deactivated. We reserve the right to remove any account without advanced notice for any reason without restitution as Hosting Australia sees fit.
Furthermore, Hosting Australia retains the right to change any or all of the above Policies, Guidelines, and Disclaimer without notification. In an effort to protect our clients and site visitors privacy and rights, Hosting Australia has established a Privacy Policy which explains what information we gather on visitors and what we do with information that we gather. This Privacy Policy governs the manner in which Hosting Australia collects, uses, maintains and discloses information collected from users of this Web site (each, a "User").
---
24. Privacy
Users' privacy is very important to Hosting Australia. We are committed to safeguarding the information Users entrust to Hosting Australia. The Information We Collect Hosting Australia collects personally identifiable information from Users through online forms for ordering products and services. We may also collect information about how Users use our Web site, for example, by tracking the number of unique views received by the pages of the Web site or the domains from which Users originate. We use "cookies" to track how Users use our Web site.
---
25. How We Use Information
Hosting Australia may use personally identifiable information collected through our Web site to contact Users regarding products and services offered by Hosting Australia and its trusted affiliates, independent contractors and business partners, and otherwise to enhance Users' experience with Hosting Australia and such affiliates, independent contractors and business partners. At no time will Hosting Australia's database of users ever be sold to any entity for the purpose of marketing or mailing lists. Personal information will not be sold or otherwise transferred to our business partners without your prior consent, except that we will disclose the information we collect to third parties when, in our good faith judgement, we are obligated to do so under applicable laws.
---
Hosting Australia reserves the right to add, revise, amend, or modify the Agreements published on our Website at any time & in any manner. Notice of any revision, amendment, or modification will be posted in accordance with our policies.