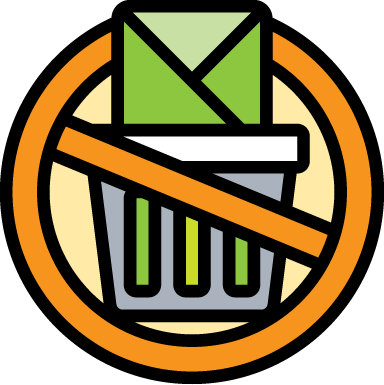 SPAMProtect – Email Spam & Virus Scanning
Protect your email from dangerous virus and time wasting spam.
SPAMProtect helps strengthen incoming and outgoing email protection.
The SPAMProtect package options include inbound and outbound email filtering and archiving solutions. Powered by a cutting edge continuously updated Intelligent Protection & Filtering Engine to ensure your emails are protected from threats at all times, no matter how often new attacks emerge.
No contracts. You can upgrade, downgrade or cancel as you need to. No risk.
Discounts are available for longer payment terms.
Threat Protection
Thanks to Hosting Australia's SPAM Protect, your emails will be safer than ever before. We keep developing our technology so that it can block more of those pesky messages from finding their way into inboxes and on computer screens everywhere!
Save Resources
SPAMProtect helps protect inboxes, users, and IPs from the full range of email hazards while saving resources and costs. With competitive, per-domain pricing, you can have piece of mind, with minimal costs.
Save Time
SPAMProtect offers a variety of services to keep your inbox flowing smoothly, even when you're not online or our service goes down! You can store messages so they don't disappear without being read and then retry delivery during outages for an uninterrupted flow of mail!
Management Tools
The SPAMProtect Spam filtering service provides a multilingual, user-friendly experience with real time visibility into threats. Users can choose from quarantine options that allow them to view messages and release those they want removed without having remove individual emails or domains from the system; simply block/ whitelist specific ones if needed!
Realtime Updates
SPAMProtect is a cutting-edge system designed to protect against the majority of email based threats. The intelligent engine continuously updates itself with self learning technologies and includes regular feature releases based on customer input!
Integration/API
SPAMProtect is designed to be intuitive and easy-to use, making it a great investment for any business. It comes with free automation plugins that can help you control your environment or provision new servers on the fly – all while being seamlessly integrated into existing codebases using powerful API's.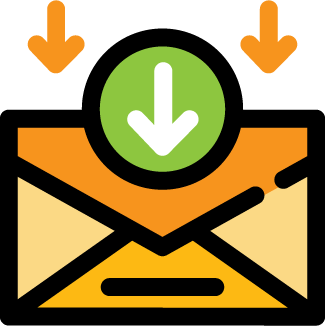 SPAM Protect Incoming Filtering
SPAMProtect Incoming Filtering software offers full inbox protection against spam, viruses and malware with the help of advanced algorithms, smart learning and spam pattern detection methods.
Advanced Spam Filtering
Real-time Analysis
Customizable Whitelists and Blacklists
IP Reputation Management
Content Analysis
Image and Attachment Analysis
Spam Quarantine
Auto-learning Capabilities
API Integration:
Multilingual Support
Cloud-based Architecture
Performance Optimization
Regular Updates and Threat Intelligence
Threat Analysis and Reporting
Compatibility and Easy Setup
$9.90 per month / $119 per year
Discount
Get a massive 40% off on 12 Month Plans
Save $47.60!