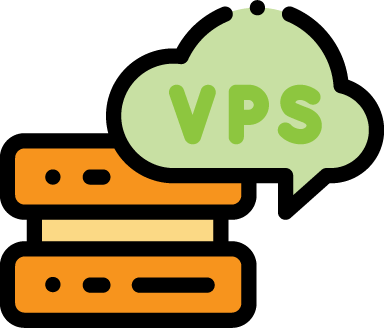 Our SSD VPS servers are Fast, Reliable and cost effective.
With a huge range of images to chose from, including Windows Servers, cPanel/WHM servers and a huge range of other
platforms…all ready to roll out and get you online quickly and with minimum of fuss.
Experience the Next Level of Hosting with Hosting Australia's range of  VPS Servers.
In the ever-changing landscape of digital technology, where performance, security, and customization are paramount, VPS (Virtual Private Server) hosting stands as a premier solution for businesses and individual developers alike.
What is VPS Hosting?
VPS hosting is a unique blend of shared hosting and dedicated servers, offering the best of both worlds. Unlike shared hosting, where you share resources with other users, a VPS provides you with a dedicated portion of server resources, ensuring consistent performance and scalability, but without the traditionally higher costs of a dedicated server.
Why Choose VPS Hosting?
Enhanced Performance: With dedicated resources, you enjoy faster load times, smooth functioning, and an optimal user experience.
Top-Tier Security: Our Australian VPS hosting offers robust security measures, isolating your environment from potential threats and giving you complete control over your data.
Customizable and Scalable: Tailor your server to fit your needs. With root access, you can install specific applications, adjust server settings, and easily upgrade as your website grows.
Cost-Effective: Enjoy the benefits of a dedicated server without the hefty price tag. VPS hosting offers a flexible and budget-friendly solution without compromising on quality.
Who Can Benefit from VPS Hosting?
From small business owners seeking a secure and high-performing website to developers requiring full control over their hosting environment, Our Australian VPS hosting is an adaptable choice that meets diverse needs.
Get Started with Our VPS Hosting Solutions Today!
Embrace the future of hosting with our state-of-the-art VPS hosting services. Whether you're launching a new online venture or upgrading an existing site, our VPS hosting packages are crafted to provide you with unmatched performance, reliability, and support.
Explore Our Australian VPS Hosting Plans below…
____________
$9.50
per month
____________
____________
$18.50
per month
____________
____________
$35.50
per month
____________
____________
$67.50
per month
____________
____________
$129.50
per month
____________
____________
$255.50
per month
____________
Have our server experts manage your VPS server
Need the speed and performance of a VPS server but dont want to deal with the management overheads?
We can help! Our team of server administrators can take on the monthly management of your servers, to ensure things keep ticking along nicely.
____________
$160
per month
____________
Move Your Hosting to Hosting Australia
Move your web hosting to a provider that cares about your services – and best of all, we make it super easy with our free migration service!
Its as easy as 1, 2, 3…
Order your web hosting service from Hosting Australia.
Order your web hosting package either online, or by calling 1300 761 930. Once this is complete, our Migration team will be able to migrate your existing data over in Step 2.
Complete our website migration form.
Securely provide Hosting Australia's migration team with all your current hosting providers details, so we can login and begin migrating your services.
Sit back and relax…
…we will take it from here! Once you have provided us with your details, our team will begin the migration process for you.  It generally takes around 24 hours to complete, and doesn't usually involve downtime. (If it does, we will let you know – don't worry!