I made the switch to Ecosia at the start of the year. Since my switch, I have planted a total of 699 trees. Well, I physically have not but Ecosia did use the profit they had earned from my web searches.
Since Ecosia's launch in 2009 and with over 15 million active users, they plant a tree every 1.3 seconds. Bringing their total of trees planted to 129 million over 9,000 sites. Which is incredible using every day searches for an amazing cause to help the planet.

They are the leaders in proofing that it is possible to move away from fossil fuels o matter the size of your business. Ecosia are carbon negative after they built their own solar plants in 2018. So, all Ecosia searches are with 100% renewable energy.
You may not know this but about 300 million tons of CO2 are released each year by the internet. If google alone was to follow Ecosia's lead, it would effectively remove 15% of all worldwide emissions just by itself.
But you might be thinking, its too good to be true?
So, How Does Ecosia Work?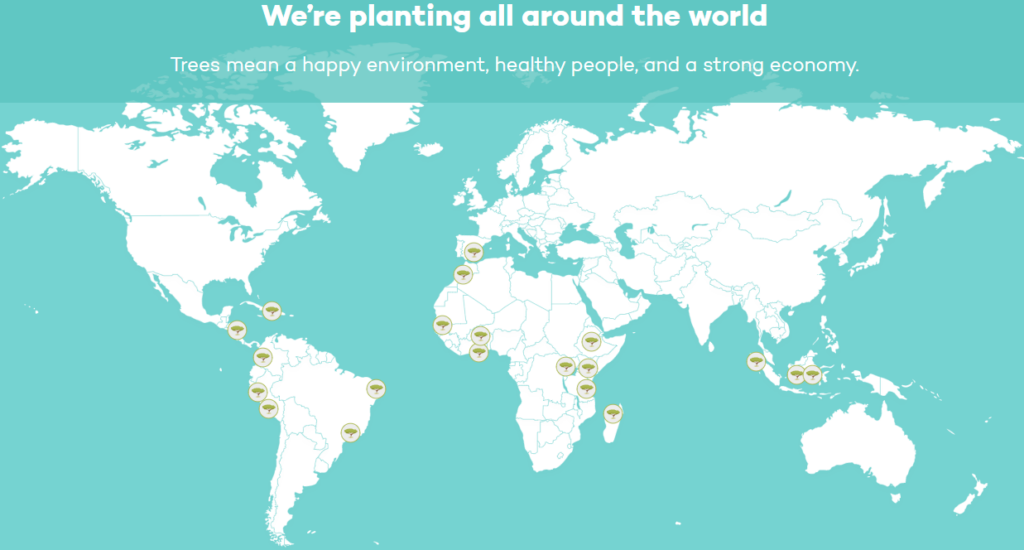 Ecosia like other search engines makes money from your searches through advertisements. But the major difference is, Ecosia uses the profits to help plant trees across the 9,000 sites globally.
Ecosia uses its profits to plant trees in deforested areas, work with local communities, and restore fragile ecosystems. They also invest in firefighting in Brazil and in our own back yard Australia. So, Ecosia helps protect habitats from wild and manmade fires which is incredible after the devastating fires in 2020. So, farm Ecosia's investments have helped to preserve an estimated 3.5 million trees since 2018.
What Do You Get From Ecosia?
Well, you are already searching the web using other engines, making the switch is no different. But there is another positive apart from the environmental effects.
Unlike other search engines, Ecosia respects your privacy. By encrypting your searching and allowing you to turn off all their tracking and do not use external tracking tools. They are not looking to sell your personal data to the highest bidder for advertisements.
This not only means your privacy and your data are protected, but you also always get objective and impartial search results, that is not based on your previous behaviors and clicks.
Make the change.
Here at hosting-australia.com, we like to see a better future and small simple changes, such as Ecosia is a big step in the right direction.