You want to make sure you keep your WordPress site secure, it is crucial for any site – no matter how big or small. WordPress site security is such an important factor, you can never have enough security when your site and data might be at risk, therefore 2FA is a must.
2FA (two-step verification or multi-factor authentication) adds an extra layer of protection to your site by requiring at least two types of user verification on your WordPress login page. 2FA help's against attacks like brute-force attacks.
With this said, we will discuss why two-factor authentication is important for site security and how it can limit your exposure to data loss and identity theft and the steps you can take in adding it to your WordPress website.
Importance of 2FA for WordPress.
There are countless ways hackers may try to gain access to your WordPress site. Vulnerable plugins, Injection attacks, cookie stealing, phishing and data theft. But most commonly are brute force attacks. A brute force attack is where hackers use bots to repeatedly guesses login credentials, until they have your details.
2FA can prevent these attacks and stop them from gaining access to your site. Even if they do guess the correct password, the bot then requires an additional password which is impossible without this 2FA code. This additional password or code is randomly generated and sent to an email or phone. Once a user submits their logins associated with that account to successfully log in.
This is a proven way to slow down these brute force attacks attempted by hackers. Preventing hackers from entering your site.
Implementing 2FA on WordPress.
First, you will need to install the google authenticator app on your mobile device. On your mobile device simply navigate to the google play or app store, then search Google Authenticator and install.

Once you have the Google Authenticator App Downloaded to your device, the next step is to install the plugin to your WordPress site. There are multiple authenticator plugins available for WordPress.
We will be using Two Factor Authentication plugin for this tutorial.
Install Two Factor Authentication via following steps
Navigate to your WP Admin dashboard. (if you are having difficulties access your WP admin dashboard, contact HA support).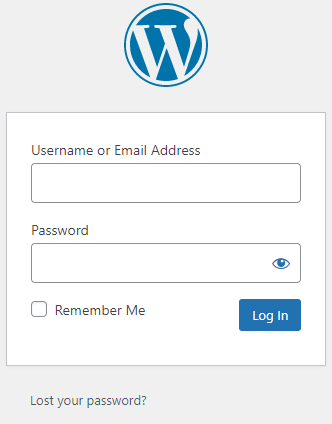 On the left-hand side Click on Plugins > Add New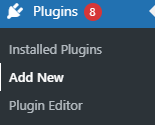 Search Two Factor Authentication in the search bar found on the Add Plugins Page, then Click Install now then Active.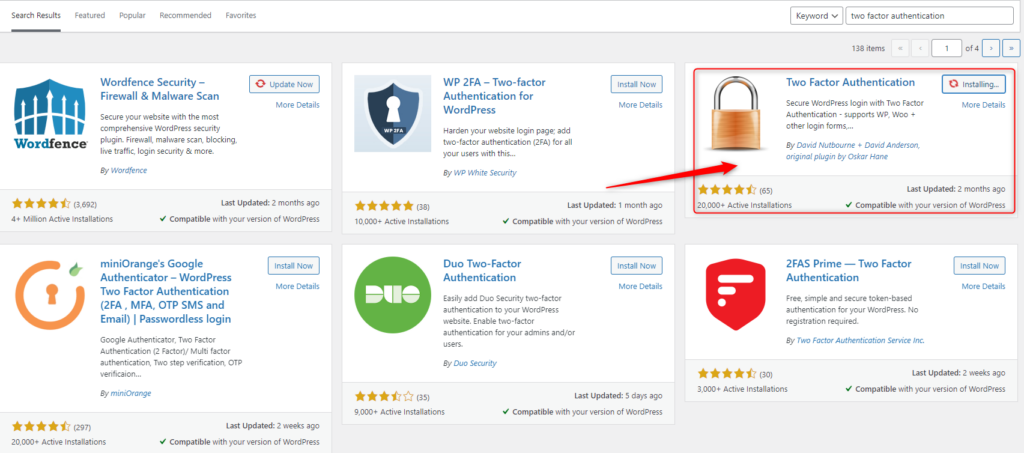 Once Two Factor Authentication is installed, navigate to the plugin, check the radio button, then click Save Changes.

Scan the QR code with your mobile/tablet device via the Google Authenticator app, then save changes.

Google Authenticator will create a time-based code on your applicator you will need to enter next time you log in.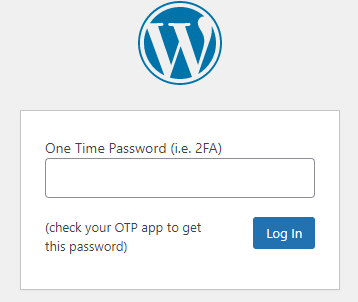 Summary
It is always important to make your WordPress site is as secure as possible, it's important to take both active and passive measures to protect your data, that is why we recommend using a password generator and taking these extra steps to have peace of mind, your site is secure and safe.