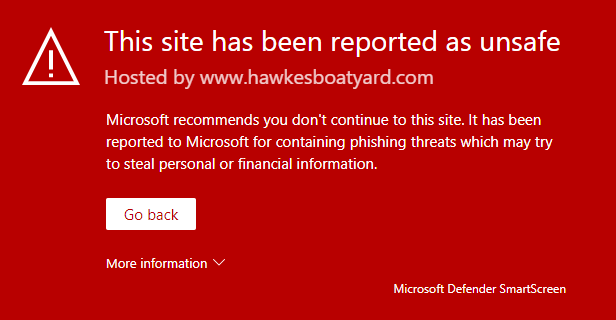 Everyone has heard the dreaded word, hacked. No matter how big or small your website is, it is always at risk of being targeted by hackers.  There are many reasons as to why a hacker might target your site. Stealing Sensitive Information and Intellectual Property, holding a site hostage for a price and just for practice or bragging rights.
Common ways to tell if your site has been hacked, being alerted by google or a warning when you go to the site's domain, unusual email spam. If your site runs into any of these problems, you need to act fast!
What to do next!
Check your devices for viruses
There is no excuse not to have antivirus on your devices anymore. With so many great, free antivirus programs such as AVG, Malwarebytes, Avast, Kaspersky so you no longer need to pay a premium for protecting your device.
Use a Firewall
Using a Firewall is another added protection on top of your antivirus to help prevent malware attacks on your devices.
Update passwords
Update all passwords directly connected to your website, as the hacker maybe be using it to have access to your site. If you need help changing passwords on your hosting services. Send a ticket via our site or call 1300 761 930.
SSL Renewal
Make sure your SSL Certificate is up to date for when your website is back online, leaving this invalid is another way for hackers to access your site.
Update!
Not updating your site leaves your site vulnerable to an attack, if you are unable to update it yourself. You need to contact your developer, ask them if they are able to update code, update plugins for your website to increase security.
Check Code
Hackers use code found in .htaccess to edit your site, tricking users into giving them their private information or access to their devices. It is necessary to find this code and remove it.
Back up
Use a backup from a previous version before the attack.
Contact
It is important to get in contact with users of your website informing them the site has been compromised, they may need to update their details and not to trust certain emails.
What Now?
After you have gone through all the steps in restoring and increased your website security, you may have one final steps. That is contacting google. Google will need to review your website before allowing it to be searchable again. There are a few steps you need to go through so the request will be successful, you can find it here.
Our support team is waiting to assist you with any questions you have in increasing your site security or in helping to restore your site from an attack. Send a ticket via our site or call 1300 761 930.