Did you know there are multiple tools and links to help with your hosting service on hosting-australia.com?
Here is a list of the extra support options you can access via the client portal.
Services.
Need to add SPAMprotect or an SSL to your hosting? You can easily do this by accessing the services heading in the client portal, you can also check your services and Available Addons.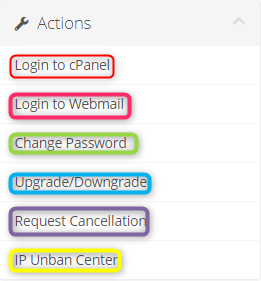 Accessing your cPanel – You can access your cPanel directly via your client portal. This is helpful if you have forgotten your login details for cPanel, you can log in directly via the client portal.
Access Webmail – Webmail. [domainname] is not the only way to log into your webmail, you can also log in directly to webmail. This is extremely helpful if you think you may have a block on your IP address and need to double-check.
Change Password – If you ever need to change your hosting-australia.com login password this will allow you to do it.
Upgrade/Downgrade – You can upgrade your hosting packages if you require more out of your website.
Request Cancellation – If you need to cancel any of your services, this option will put a high priority on the action, and it will be actioned immediately or the end of your billing period.
Unban Center – The Unban Center is an easy way to check if a domain has been blacklisted, you can simply unblock it by clicking the padlock.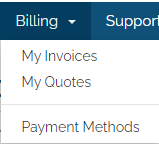 Billing – Need to check your upcoming or previous invoices? You can do all of this via the client portal under the billing heading. You can also look at the any quotes that have been generated for upcoming services or change/update credit card details.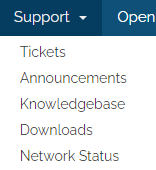 Support Tickets – You can send a ticket to the support team directly via the client portal, this way your ticket is viewed with all the correct information. This will make sure your request is processed in the most efficient way possible.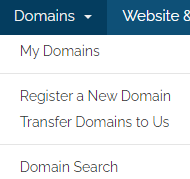 Domain Management.
Register – Want to secure that new domain? via the domain tab, this will allow you to easily register your desired domain with hosting-australia.com without having to send in a ticket to our support.
Transfer – Need to transfer a domain across from another hosting service over to us you are able to do this via this option in the client area.
Domain Search – Use the built domain search engine to easily find the domain you need.
These are just some of the helpful tools/links on our client portal.  For further information visit our knowledge base https://clients.hosting-australia.com/knowledgebase
For more helpful how-to videos for your convenience. Check out our new YouTube channel https://www.youtube.com/channel/UCZt80XHuuvb4W-G8jtc-JsA
Watch our latest video – how to access your cPanel via the client portal.