How do servers work? All your personal files are kept on your computer.
You may have seen a movie where someone has to break into a "server room" and access files. When they arrive, there it is what looks like a city full of skyscrapers built with their own apartment blocks. It all looks very futuristic and unbelievable, but this is how information is stored all around the world.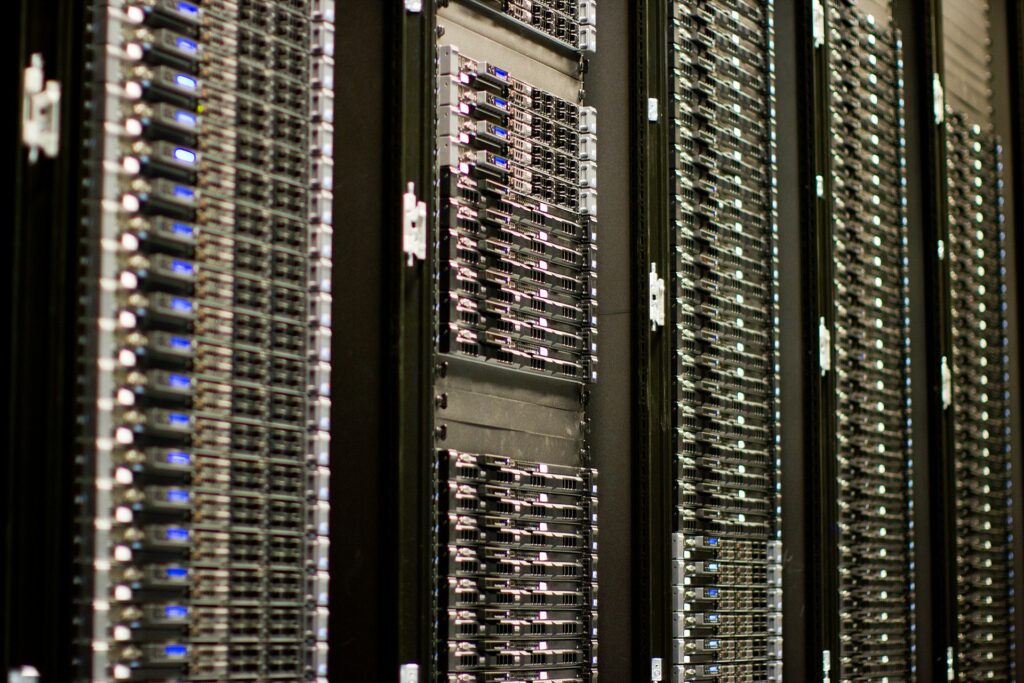 So, How do servers work?
If you have your website files only saved on your computer, users can access them as long as the computer is switched on. When the computer is switched off, the link between your files and your website will be lost and users would not be able to access anything.
This is where servers come into the picture. A server is just like a big computer with faster power, more space and more speed.
Unlike a personal computer, the server is kept running all the time. This allows users to access web files on the server and be displayed through a web browser.
This allows everything saved on the server to be accessible, 24 hours, 7days a week, 365 days a year.
Since uptime is critically important for your website, we want to make sure your website is always online when hosted with hosting-australia.com.
Our servers are not designed to shut down, they are running 24/7.
Servers will sometimes be shut down for scheduled maintenance.
Hosting-australia.com will send out an email when scheduled maintenance is required, and we endeavour to complete this during downtimes for website traffic – ie nightworks.

Common Types of Servers

There is a wide range of servers, all have their own purposes, while some dedicated servers focus on one function, such as a print server or database server, some implementations use one server for multiple purposes.
Web Server
A web server shows pages and runs apps through web browsers. The server your browser is connected to now is a web server that delivers this page and the images on it. Hosting-australia.com has servers based in Sydney, this ensures that we have extremely fast speeds when connecting to users within Australia and we have direct contact with all our technicians. These servers connect directly to your browsers like Microsoft Edge, Chrome, Firefox, Ecosia, or Safari. The Hosting-australia.com web servers are used for many tasks in addition to delivering simple text and images, such as uploading and backing up files online through your cPanel web hosting control panel.
Email Servers
Email Servers send and receive email messages. If you have an email client on your computer, the software connects to an IMAP or POP servers. This is also like connecting to the webserver as your emails will be stored within the cPanel web hosting control. As well as offering cPanel email hosting there are Microsoft exchange servers, these are stored on a mail server that runs exclusively on a Windows Server operating system. The email client connects to an IMAP, POP, Microsoft exchange server to download your messages to your computer, and an SMTP server to send messages back through the email server.
FTP Server
FTP servers move files through File Transfer Protocol tools. FTP servers are accessible remotely using FTP client programs such as FileZilla, Programs such as FileZilla connect to the file share on the server, either through the server's built-in FTP capabilities or with a dedicated FTP server program. You are also able to use your cPanel's built-in FTP capabilities within your web hosting with hosting-australia.com.au.