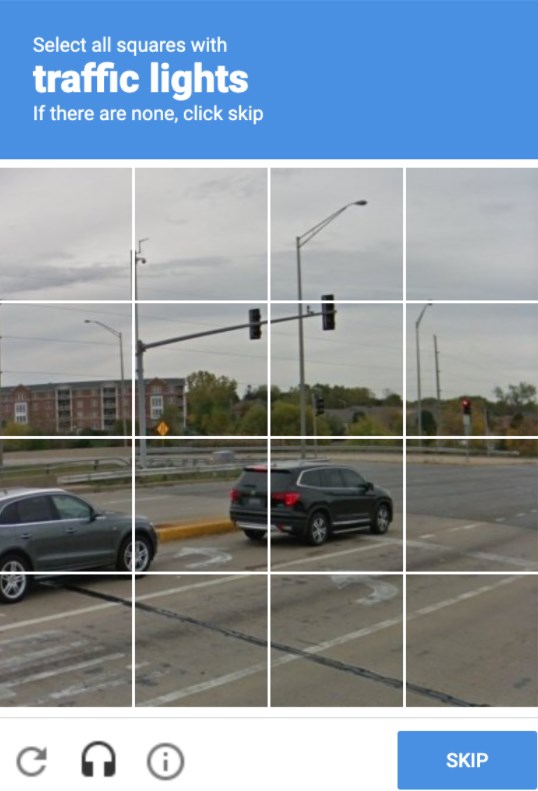 We have all come across them before, and will they annoyed you from time to time, trying to type in the displayed letters and number or finding that third photo of a fire hydrant that looks like a street sign. But, as annoying as these may be! They are there for a reason. These annoying but very important security checks are called a reCAPTCHA test. These are a necessary evil as they are a security system designed to tell humans and computers apart by making the user solve or insert a short series of letters in a box.
You may be unsure whether you require to have one installed on your website. But, no matter how big or small your site is, It is important to have these reCAPTCHA's on your form early on to prevent any future security risks.
Why you need a reCAPTCHA
reCAPTCHA is a free service provided by Google that protects your site from malicious attacks and stops your forms from sending spam emails or making transactions via your store with fraudulent details. Without the installation of the one, your client may start receiving a large number of spam emails with inappropriate subjects. This will also cause issues with the bandwidth of your hosting as the increase of bandwidth may take you over your quota and shut down your site. If you do run into this issue, please contact support. reCAPTCHA will stop this issue as the bots installed by hackers on your form pages are unable to complete the form due to the puzzles created. which is why it is the tried-and-true way to stop this problem.
But Which version?
As time goes on hackers work out ways to bypass google's security. Luckily, Google Developers are always on top of updating the reCAPTCHA version to prevent any issues. Different versions allow you to choose which kind of security puzzle is required to be complete.
The versions of reCAPTCHA are as follows:
ReCAPTCHA v2 – Verify requests with a challenge.
"I'm, not a robot" Checkbox – Validate requests with the "I'm not a robot" checkbox.
Invisible reCAPTCHA badge – Validate requests in the background.
When Invisible reCAPTCHA is used, the user will not see any extra field within your form (no checkbox). A small badge is added to the lower right corner of the screen that links to Google's terms of service and privacy policy.

reCAPTCHA Android – Validate requests in your android app.
ReCAPTCHA v3 – Verify request with a score.
Much like Invisible reCAPTCHA, in v3 reCAPTCHA the user will only see a small badge in the lower right corner of the screen that links to Google's terms of service and privacy policy. However, v3 reCAPTCHA will never display a captcha like the image question shown above. Instead, it runs completely in the background.
So, What next?
Hopefully, this article has piqued your interest and help educate explain how the it is a must.
If you do not have a reCAPTCHA installed on your form and wish to have one installed. Please contact your developer, or alternatively contact the hosting-australia.com support team HERE! One of your support members will be more than happy to help with your request.