Why am I suddenly getting SPAM, how can I stop it?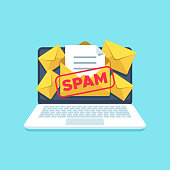 The best way you can think about your email inbox is just like your physical mailbox at home.
One day you are getting your letters addressed to you, the next you are getting endless unwanted catalogues for products you are not interested in.
Emails are the same, but it is a lot easier for people to find out your address then your postal address. This can be dangerous if you let it get out of hand or you put your email into sites without SSL( If you are unsure about SSL, please read our other article for help http://hosting-australia.com/2020/09/29/what-is-an-ssl-do-you-need-it/ )
How can your email be targeted by spammers?
Spammers are constantly combing through the internet looking for new emails to spam, if they have more emails, they have a high chance to get a hit from an unsuspecting victim.
Data Breach – Major companies can be the victims of data breaches; hackers attack these websites allowing them to have access to legitimate email addresses.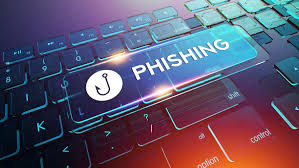 Signing up to a website – When you sign up to a website, it will usually ask you for your email address, followed by a tick a privacy policy box. A lot of websites will warn you, that your data will be sold to a third-party company or some information will not be kept private.
Buying lists – These come directly from the Data Breach and the signing up to a website, Spammers can purchase lists legally and illegally from companies.
Businesses putting their emails addresses on their websites – You need to put your email address on your business's website, it is the easiest way for people to contact you from your site.
Guessing Emails – Spammer use tools to generate common usernames and pair them with common domains.
Viruses / Malware – Viewing websites your computers maybe be breached by a certain virus that read your computer and store your data including email addresses.
How you can reduce the amount of spam?
Contact us! Hosting Australia offers SPAMprotect. SPAMProtect helps strengthen incoming and outgoing email protection. The SPAMProtect package options include inbound and outbound email filtering and archiving solutions. Powered by a cutting edge continuously updated Intelligent Protection & Filtering Engine to ensure your emails are protected from threats at all time, no matter how often new attacks emerge.  Visit http://hosting-australia.com/spam-protection/ for more details.
Install Antivirus – There are loads of free antivirus software on the internet, there are no excuses not to have an antivirus installed on your computer. Regular scans on your computer will make sure, there are no threats on your device.
Here is a list of top 5 free antiviruses.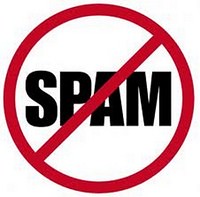 Install ReCAPTCHA on your website – These are used to stop hackers from using "bots" other malicious software to attack your website's emails. This helps protect websites from spam and abuse.  It is easy for humans to solve, but hard for "bots" and other malicious software to figure out.
What now?
Unfortunately, there will always be emails spam, just like there will always be physical junk mail. But you can use this information to prevent spam on your email.