Business and customers data is one of the most important assets of a company. When hackers and malware sneak in, this data can be compromised, resulting in data breaches and disruption of business operations.
Since the beginning of the pandemic, a lot of businesses have realized they are just as effective if not more since moving their operation to an online workspace and working remotely. This has been shown that employees have been more productive since the change to working from home.
But with the change, this also brings issues. In your workplace, IT professionals were able to monitor and keep the security up to date. Most employees or business owners are required to do this themselves from work home.
With the threat of cyber-attacks becoming more common since this change. Here at hosting-australia.com, we want to make sure you prevent any malicious attacks and stay up to date with security by installing one of these chosen Malware Removal Programs

Malwarebytes is personally my go-to choice when it comes to malware programs. Malwarebytes is accessible on Windows, Mac, Android, iOS so you can keep all your devices risk-free. With the use of anti-spyware, anti-malware, and anti-rootkit technology that helps shield you from threats by removing viruses in real-time.
Malwarebytes also has four layers of defense that wrap browser and software programs, preventing them from being taken over by infectious attacks.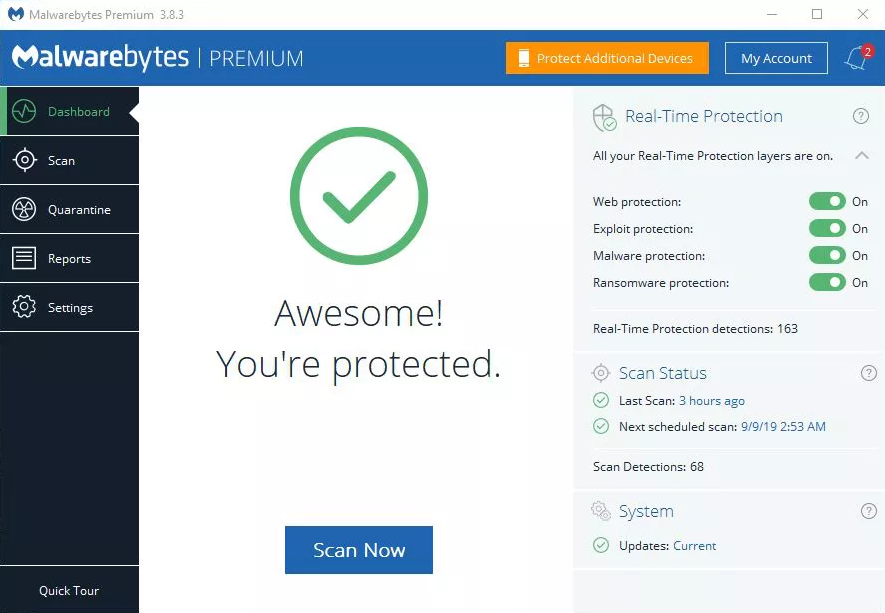 Malwarebytes features
Cleans Infected Devices
Warning Tools
Prevention Tools
Unifies Multiple Malwarebytes
Flexible Push-Install Options
Performs Deployments Quickly
Shields Vulnerable Systems
Centralized Threat Reporting
Stops Ransomware Attacks
Centralized Management
Discovers All Networked Endpoints
Asset management to deploy solutions, track, manage, and monitor endpoints
Malwarebytes is free. But, for added protection Malwarebytes offers a premium version with a 14-day free trial.

Avast is simple and does not require in-depth IT and antivirus knowledge and expertise. Once it is up and running, accessing multiple devices is simple with the user interface. The dashboard centralizes access to all the devices and workstations, granting you total over the behavior and actions of the antivirus on devices.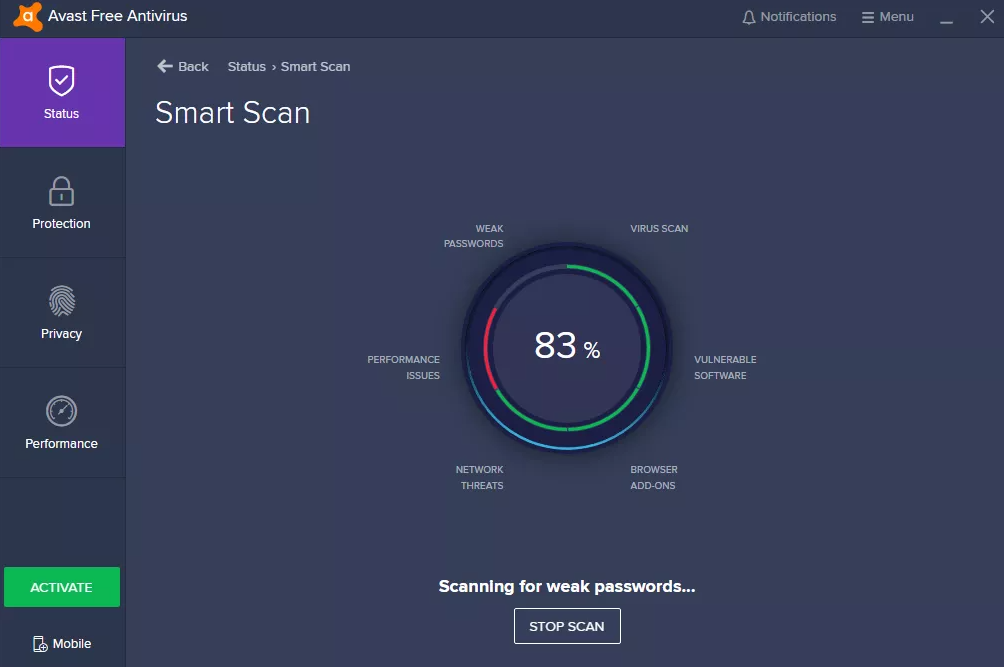 Avast features
Detect Viruses
Privacy Protection
Web Security
Wi-Fi Intruders Alerts
Fast Scanning
Privacy and security
Anti-Malware Security
Wi-Fi Security Scan
Ransomware Security
Desktop scans
Avast also offers a premium and business subscription for users that require more than one license and are looking for more protection.

AVG is extremely popular and known for being accessible for home users. AVG is loaded with safety features and s designed with simplicity in mind.
AVG is an excellent choice for android users through the antivirus app. It offers anti-theft features for lost or stolen phones or tablets. While protecting from the latest viruses, malware, spyware, unsafe apps, and settings, also warning users of scams or unwanted callers.
AVG Features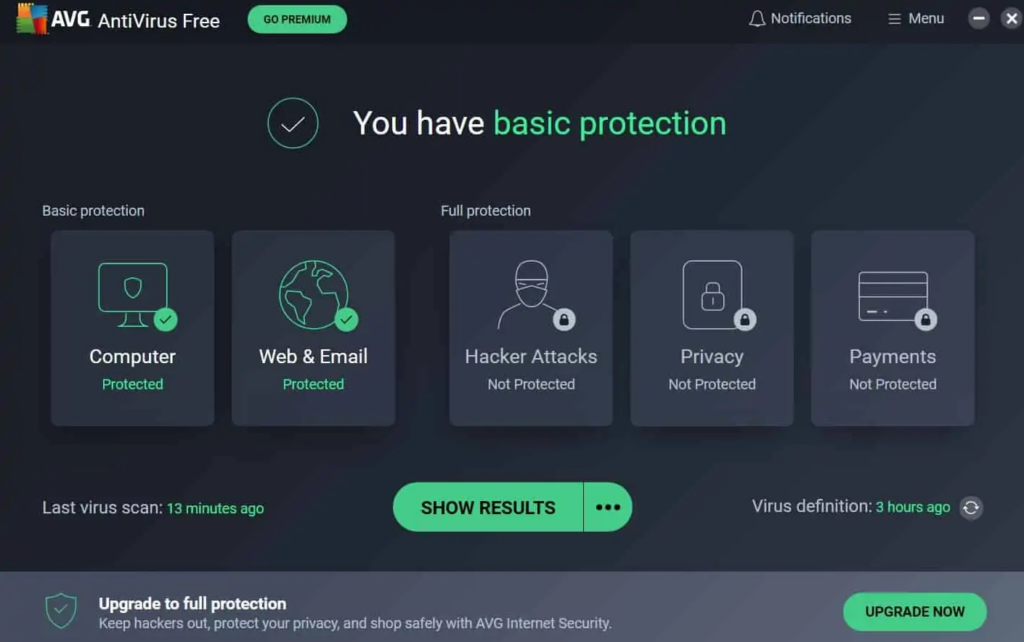 Data Safe
File Shredder
Protect Network
Email Shield
Ransomware Protection
Remote management
Boost PC Speed and Productivity
Antivirus App for Android
Camera Trap
Device Lock
File Server Security
Identity Protection
Link Scanner
Network Antivirus
Smart Scanner
AVG PC Tune-up
Mobile Security
Anti-Theft
App Lock
App Backup
AVG offers a free version but just as the other discussed, you can have additional features and protections with a business license or subscription.