Struggling to choose between Elementor and DIVI Builder? To help you decide, we have done an unbiased DIVI vs Elementor comparison here.
DISCLOSURE: We use and recommend DIVI so we're a little biased. However this is only because we had to choose one for consistency with our web development team. This doesn't mean DIVI is better but we think it is. Point is, its a matter of opinion and what you are looking for.
This is a short comparison of both and what we think.  To get more in depth information and technical examples you can google to find more.
Overview
Both DIVI and Elementor are popular WordPress page builders. You can build your website from scratch using these page builders. You don't need to have the technical knowledge to design your website with DIVI or Elementor. Both of these page builders have a lot of similarities, but you need to look out for the differences and see how one suits you better than the other.
That's why we are here with our Divi vs Elementor comparison to help you in choosing one over the other. We have compared both of these page builders on the basis of their ease of use, template library, theme builder, pricing, and more.
Key DIfferences
The DIVI builder follows a hierarchical approach where you can see the body of your website in the order Elementor gives you the complete freedom to design with a cleaner interface.
Elementor offers a theme builder, also known as a popup builder, whereas DIVI does not offer any.
DIVI offers an A/B testing module, whereas Elementor does not have this feature.
With the Elementor cloud website, you don't have to look for a hosting solution because it includes Google Cloud hosting in this plan.
With DIVI, you have to rely on a third-party hosting provider to get the hosting service.
Both sites have drag and drop function
Both sites allow you to edit your site visually so you can see how your site looks as you make changes.
DIVI has a full front end editing interface whereas Elementor doesn't. You can see your site but the page is cluttered with Module tool taking up part of the page.
Neither of these is a disadvantage.  By using Google Cloud computer if something goes wrong you have to deal with Google (GOOD LUCK!!!).  With a third party host you have to deal with them so you need to do some research to find one that provides good customer server.   Or just save yourself time and contact Hosting Australia.  We specialise in WordPress and although DIVI is our builder of choice you can also host an Elementor site with us as you can any other site.
Pricing
Elementor has a free version with limited functions but enough to get you started with basic pages.
DIVI doesn't have a free version but pricing is far lower than Elementor
Both interfaces also provide paid third party plugins for extra functionality where required.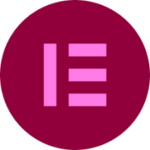 Elementor
$49 USD /year for 1 website
$99 USD /year for 3 websites
$199 USD /year for 25 websites
$499 USD /year for 100 websites
$999 USD /year for 1.000 websites
So Elementor can be expensive. However if you are building websites for paying customers you can always factor in the price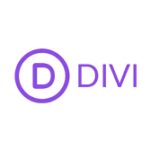 DIVI
$89 USD / Year
$249 USD / One Time – Lifetime Access
If you are a developer then the Lifetime option is a no brainer.
Verdict
We have used both — Elementor and DIVI in fact we host many WordPress sites that use both builders.  As we already mentioned we chose DIVI.  Elementor is a little easier to use but if you have never used a page builder then both are going to be a big learning curve. DIVI is also more powerful in allowing to essentially build any design you want by copying another site or you can save time by buying a ready made DIVI theme or Layout.
Both builders have a Theme Builder that allows you to build your own Header and Footer but DIVI allows you to build templates for certain pages so they display consistently as you want and dont have to rely on WordPress defaults or build each page to match.  Templating helps you display your Posts in a way so all you have to do is type in the content and add a feature image all posts pages look the same.  If Elementor allows this I haven't been able to find it or is part of the Paid version.
Both interfaces come with drag-and-drop functionality. — header/footer, popups, 404 pages, and so on.
Both interfaces have great functionality but the interface and design hierarchy different for each.
Verdict: Elementor is for beginners and has an easy interface but Divi comes with a nested design structure which gives you far greater flexibility to build any design you want.