WordPress is the most widely used open-source software platform for creating and managing websites. Creating a website on WordPress can be a quick and simple process, especially with hundreds of themes and thousands of plugins to choose from.
Plugins are necessary for improving a theme's functionality and making things run more smoothly. Because there are over 40,000 awesome WordPress plugins on the market, finding the right one to serve a specific purpose can be difficult.
One or more of the best WordPress plugins listed in this article could transform a mediocre website into a true powerhouse. It can help your company save time and money. All of this is accomplished by eliminating time-consuming or error-prone processes that you currently employ.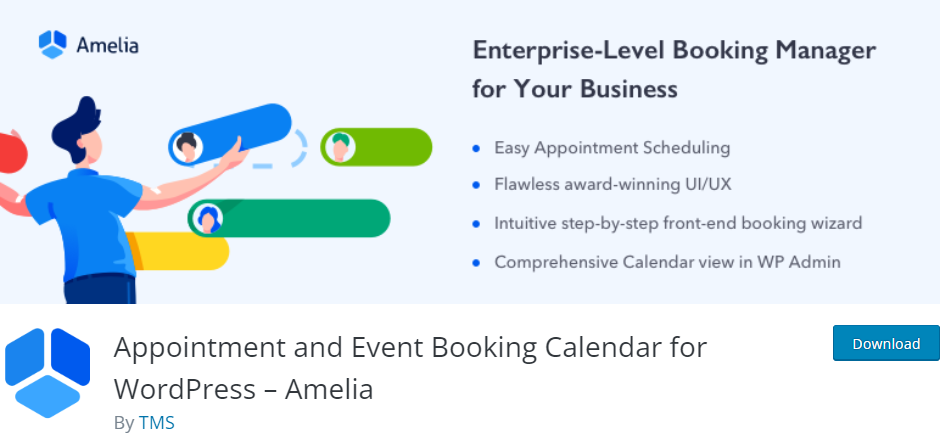 The Amelia WordPress plugin is ideal for a business WordPress website because it completely automates and streamlines the appointment booking operations of the business.
Automating these operations can save the company a lot of time and money while also making it easier and less stressful for its clients to book appointments. Here are some additional features provided by the plugin:
Customers can make, change, or cancel appointments, and even schedule a session with a specific employee, all online and at any time.
Customers can receive notifications and reminders, learn about upcoming events and training sessions, and even pay online.
The company can plan one-time or recurring events, as well as create and sell service packages.
The booking forms can be tailored to the type of business website in which they will be used.
Amelia's automated booking system can serve multiple locations and an unlimited number of clients from a single dashboard on a single platform, eliminating the need for a third-party platform entirely.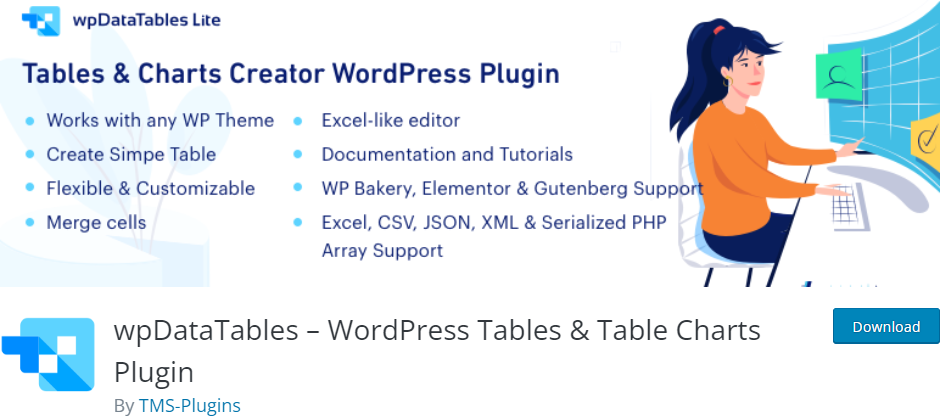 When it comes to the wpDataTables plugin, the phrase "heavy lifting" is an understatement. This workhorse table and chart-building plugin can process millions of rows of data in seconds or minutes to create interactive, responsive, and editable tables instead of a few hours or many hours.
This popular plugin's tables can be easily converted to charts with the same characteristics. Here are some additional features of the plugin:
wpDataTables can manage data from a variety of sources and formats.
Tables can be manually created or generated from spreadsheet data, databases, or real-time MySQL data.
wpDataTables can highlight important data and use conditional formatting to color-code data to make tables and charts more informative.
wpDataTables includes a plethora of data sorting and filtering options, as well as easy access to the Chart.js, HighCharts, and Google Charts libraries.
wpDataTables can process data in multiple industry formats at the same time, and it includes a plethora of sorting and filtering options that allow you to create a variety of table types.
wpDataTables tables and charts are front-end editable and responsive, and conditional formatting allows you to highlight and/or colour code important information.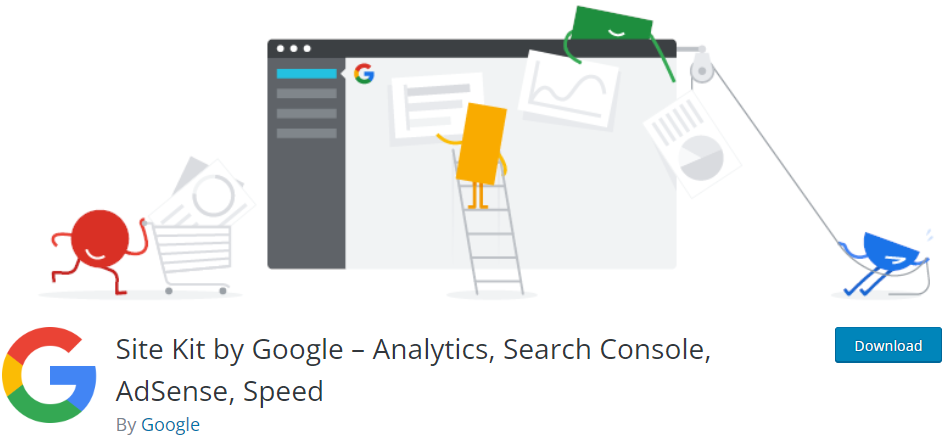 Even if your website meets your expectations, there will always be room for improvement, whether in terms of traffic, lead generation, conversion, or something else.
Choosing the best way to make a necessary improvement can be difficult. Site Kit provides you with a one-stop solution by making critical Google tools available to WordPress and deploying them to assist you in making your site a success by:
Stats from these Google tools will be displayed on your WordPress dashboard.
Setting up those tools quickly without having to edit the source code of your website
displaying key metrics and insights for your entire site as well as individual posts
granular permissions management across WordPress and various Google products
displaying the number of visitors to your site, their navigation habits, and more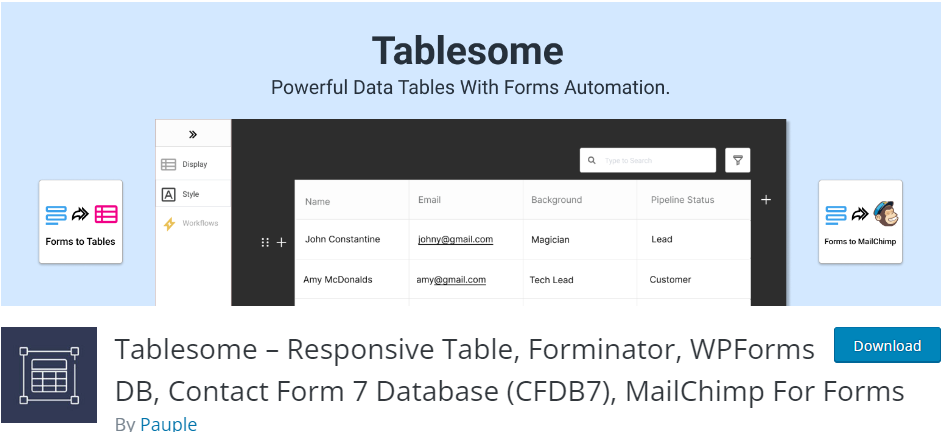 Tablesome is a useful WordPress plugin that allows users to quickly create tables that can be embedded in their pages or posts.
Users can save Contact Form 7 submissions to a database and manipulate the entries.
Data stored in the database can be sent to third-party applications such as MailChimp, Google Sheets, CRMs, and so on.
Users have the option of duplicating entire tables or just a few records.
There are over 40,000 useful WordPress plugins available today. Searching for the best WordPress plugins to serve a specific purpose can quickly become a tedious task.
A better strategy is to read the reviews and see what the experts consider to be good choices in each category.
That is exactly what you will find in this post, in this case, the best options in several key website and business improvement categories.
Conclusion
Almost 60,000 plugins are available in the WordPress plugin directory. This guide narrows the field to the top four WordPress plugins. Each of these provides game-changing opportunities for your websites or businesses.